Our first stop in town was to pick up supplies that we were transporting to the top of Columbine for the race. After loading the supplies I asked one of the other volunteers who was obviously a local if there was any good camping around. With out any hesitation she looked over at her husband and said Lee do you mind if they camp on our property? With that Calvin and I followed them to their house. Lee gave us a tour around the yard and suggested a couple of spots where we could set up camp, then showed us into his garage where there was a bathroom next to his metal shop, "The door is always open, just come on in if you need to".
I have heard others say that Leadville is really about the people. I couldn't agree more, Lee turned out to be a super cool guy who makes his living as a metal artist. He makes some of the most beautiful copper fountains that I have ever seen.
Check them out here
. Lee is also a long distance cyclist who rode in the
Colorado Trail Race
as well as Leadville a few times.
Thanks for the hospitality Lee and Joan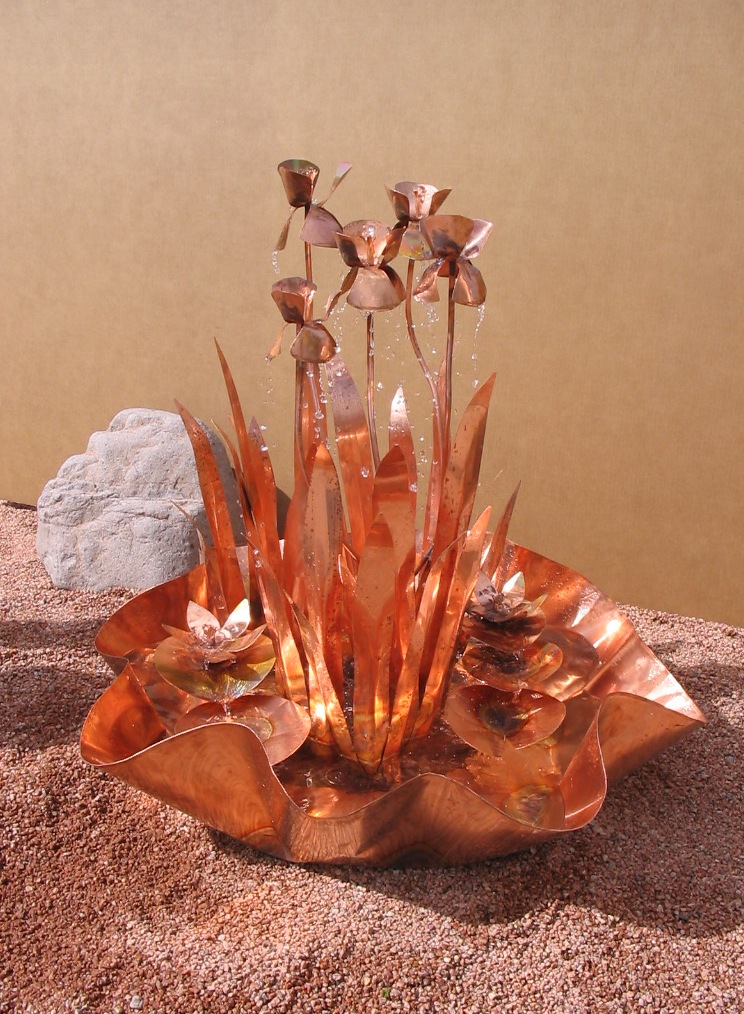 This is one of the best pictures I have ever taken, Lance preparing for a pre-race ritual.
Don't forget to lube boys and girls.

With that taken care of here he is ready to go, riding up to the start of the race.
Moments before the start
After we watched the start we headed out to meet the riders at the top of Columbine, I got choked up a little when I saw this sign. Elden has a lot of good friends and people he has never even meet rooting for him. I don't know who put this up but thanks. The saddest thing about this poster is that he
crashed
out early in the race and never got to see it.
Crushing blow

Old cabin at the top of Columbine
Calvin took this picture of Lance as he flew past us at the top of Columbine. No competition in sight.
I brought my stand figuring it may come in handy for some of the racers. I am still a little foggy on the rules of providing mechanical support for the racers. I am not going to admit to anything, and I am certainly not going to review the rule book, my conscience will feel better that way. I will say that there were a few riders that were happy that there was someone with some mechanical skill at the top. I think chain lube was the most popular request at the top of Columbine. My 2oz bottle of Dumonde lube was gone in no time so we raided the support vehicles for a quart of Pennzoil. I lubed dozens of chains with this stuff.
"Does anybody have any chain lube?"
"I've got Pennzoil."
"Great!"
I think most people were just surprised that we had anything. I got nothing but praises for the Pennzoil and to tell the truth for those kind of conditions I think it was the perfect choice in lube. I heard a few stories of people trying some pretty
desperate
things to get their chains to behave.
One poor soul rolled in with no rear brake and wanted to know if we had any mineral oil to top of the reservoir in his shimano brakes. The best solution we could come up with was antifreeze. We handed him the bottle, I told him it was pretty inert and likely would not hurt a thing. I recommended that he flush it out when he gets home. It was just the thing, topped off with antifreeze he was no longer sucking air into the master cylinder and he was up and running. There is always more than one way to skin a cat.

Here is a shot of the volunteer work force. I kind of felt bad for some of the racers, they were 5o miles in at 12,400 feet and being swarmed by people asking them what they wanted, as if they were going to drop dead if they didn't get something to eat right that second. I do think the racers appreciated it though. Some of the racers seemed unfazed by the climb while others were on the bring of collapsing. I remember looking at some thinking I was really glad that I wasn't in their shoes.
Calvin was a great sport even when the sleet started coming down sideways. I think he actually had a good time up there.
After the race I meet up with Dug, Elden, Ricky, Kenny, Rick and Gary, we got some take out pizza and headed over to their hotel with the
infamous stairs
, what they failed to mention is the incredibly creepy nine foot tall Santa at the base of the stairs. It was really nice to see some old friends and catch up a little. It meant a lot to me to be able to hang out for a little while. If you have a minute check out
Dug's story
about a family waiting for their husband and father at the finish line. He does a great job of capturing what Leadville is really about, Friends, Family and the average Joe competing along side the worlds best cyclists.
Here is the race promoter counting down the minutes to the 12 hour cut off. If you cross the finish after the muzzle loader goes off, No Belt Buckle!
Summer in Leadville, we woke up to frost the day after the race.
It was a great weekend until we went to fill up on the way out of town. A fellow parked his shinny yellow Harley Davidson at the end of the gas pump island while he went into the service station to use the facilities. Of course I didn't see it and while trying to negotiate the crowded parking lot backed right into it and knocked it down. I waited outside for him to come beat me up. He didn't but as you can guess he was angry. The first thing he said was "You couldn't pick it up!" I just didn't think my buck fifty frame had it in me to heft it. I gave him my insurance info apologized profusely and assured him I would make it right. It didn't do much damage but I am sure it will be expensive. I do know now from experience that Harley's leak more oil sitting on their sides than they do upright. I wanted to take a close up picture of the bike to document the damage but chickened out, I couldn't resist snapping a picture as he rode away just for proof that the bike was at least rideable post collision.
Moab is a 30 mile spur from I 7o so I couldn't resist stopping by on our way home. Calvin had never been there and I wanted to open up a new world for him. We went up to Slick Rock and rode out about a mile. He did a lot better than I thought he would but I did not want to push him the trail is above his technical ability and I didn't want him to get hurt. The below picture gives new meaning to Scary Bathroom. This guy was hanging out in the shade in front of the outhouse door in the Slick Rock parking lot. Rattle Snake sighting #2 for the season.